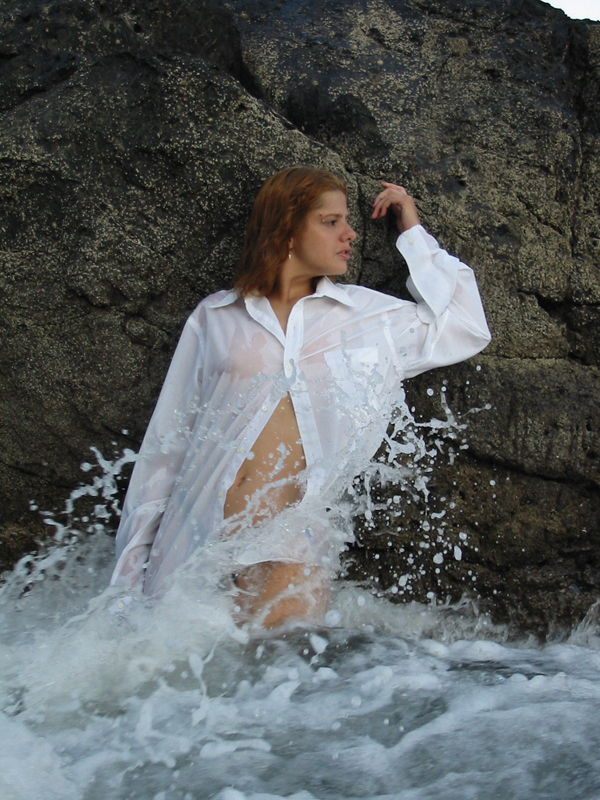 In the heart of Miami, a young Native American woman named Aiyana led a quiet life with a deep passion for the sea. With her cinnamon skin and dark, flowing hair, she stood out in the city. Aiyana had a special love for Miami's bay and her sailboat, a sanctuary where she found peace and adventure.
On a sunny afternoon, Aiyana prepared for a journey across the bay. She wore a black bikini that accentuated her figure, wrapped herself in a beach towel, and headed to her sailboat. The golden sun shone in the sky, and the sea breeze carried the scent of salt and excitement.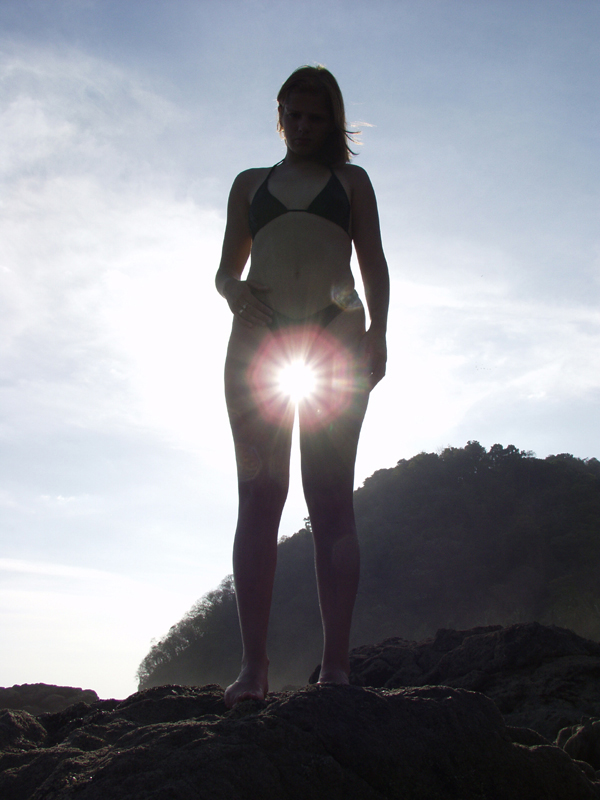 Aiyana glided through the bay, maneuvering her sailboat with grace and skill. The breeze played with her hair as she sailed on the crystal-clear water. As she approached the horizon, a feeling of freedom and serenity enveloped her.
The sun began to set on the horizon, painting the sky in golden and rosy hues. Aiyana decided to anchor her sailboat in a tranquil bay and sat on the bow, gazing at the beautiful spectacle unfolding before her.
While enjoying the sunset, a young man named Mateo approached in his own sailboat. He was passionate about sailing and had been exploring the bay. Seeing Aiyana, he was drawn to her beauty and the peace she exuded while watching the horizon.
Mateo decided to approach Aiyana and, with a smile, asked if she would mind sharing that beautiful sunset with him. Aiyana, who had always felt a special connection to the sea, gladly welcomed Mateo's company.
The two began to converse, sharing stories of their passions and adventures on the water. As the evening progressed, the sun slowly disappeared, and the stars began to appear in the darkening sky. The conversation became more intimate, and Aiyana and Mateo realized they shared a deep connection.
Aiyana's sailboat gently swayed on the water, and the moon's reflection on the bay created a romantic atmosphere. Mateo looked into Aiyana's eyes and, with tenderness, confessed that he had found something even more beautiful than the sunset: the beauty of her soul.
Aiyana smiled and thanked him for his heartfelt words. She realized that, despite cultural and heritage differences, they shared a profound affinity and a mutual love for the sea and nature.

The two drew closer and shared a gentle kiss beneath the moonlight. Miami's bay had witnessed a magical encounter between two kindred souls who had found love in a setting as beautiful as the sea.
With their hands intertwined and their hearts beating as one, Aiyana and Mateo sailed together through the bay, knowing they had found something special in that magical Miami sunset. The sea and love had come together to create a unique and romantic story.
{"dots":"false","arrows":"true","autoplay":"true","autoplay_interval":3000,"speed":"500","loop":"true","design":"design-2"}