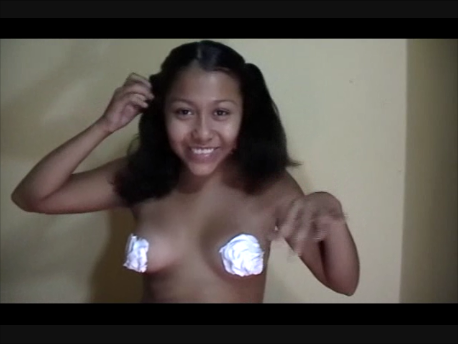 Betty, an 18-year-old with cinnamon skin and light brown hair, was excited because today was her eighteenth birthday. Her friends and family had planned a small surprise party in her honor, and Betty was eagerly looking forward to the celebration.
The afternoon arrived, and Betty found herself at a gathering filled with laughter and joy. The birthday cake, delicious and adorned with cream, was the center of attention. Everyone sang her "Happy Birthday," and Betty blew out the candles with a radiant smile on her face.
After serving cake to the guests, Betty was enjoying the party and the laughter. Joy filled the air, and everyone was having a great time. However, what Betty didn't know was that her friends had a playful plan to celebrate her coming of age.
Suddenly, while Betty was engrossed in a lively conversation, one of her friends took a bit of cake cream with a finger and quickly spread it on her shoulder. Laughter filled the room as everyone saw what was happening.
Betty looked down, surprised, and found cake cream on her shoulder. The party paused for a moment as everyone watched the scene. Then, one by one, her friends started taking cake cream and gently smearing Betty on her sensual body.
Laughter and cheers filled the room as Betty found herself surrounded by friends and family playfully smearing cake cream on her cinnamon skin and over her dress. The birthday girl, instead of getting upset, laughed along with everyone. The atmosphere became playful and conspiratorial.
Betty, with a mischievous smile on her face, joined in the game and started taking cake cream to get back at her friends. Soon, everyone was immersed in a cake cream war, laughing and enjoying the party.
As the party continued, cake cream adorned the faces and bodies of everyone present. Betty, now with cream in her hair and on her dress, looked even more beautiful and sensual. Laughter and joy filled the room as everyone shared in the celebration's fun.
Over time, the cake cream war subsided, and everyone took pictures to immortalize the memory of an unforgettable birthday party. Betty, despite being covered in cake cream, looked radiant and happy.
At the end of the party, everyone hugged and said their goodbyes. Betty, with a smile on her face, felt grateful for the love and fun she had experienced on her eighteenth birthday. Although her sensual body was covered in cake cream, she knew it was a day she would never forget.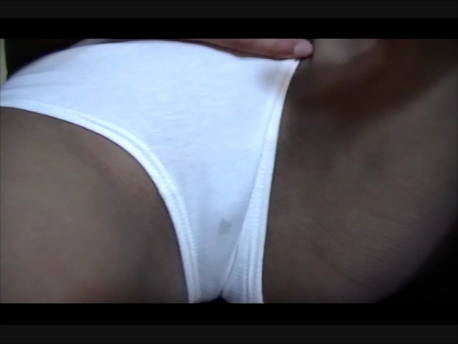 As she headed to her room to change, Betty reflected on the importance of friendship and joy in her life. She had learned to embrace fun and not take herself too seriously. The cake cream on her cinnamon skin was a reminder that life should be enjoyed and celebrated to the fullest.
After a refreshing shower and a change of clothes, Betty rejoined her friends and family to continue celebrating her birthday. The cake cream had become a funny anecdote they would share for years to come.
The night fell, and the party continued with music and dancing. Betty, with her unique sensuality and beauty, became the life of the celebration. As she looked around and saw everyone smiling and enjoying themselves, she realized that her eighteenth birthday had been a magical day, filled with love, laughter, and delicious cake cream.
ENTER FREE INSTANT ACCESS JUST CLICK HERE
{"dots":"true","arrows":"true","autoplay":"true","autoplay_interval":3000,"speed":600,"loop":"true","design":"design-1"}